Ruttjebäcken stream
Location
: The Tängvattnet valley
Category:
Events, Discover more! summer
Date: Thursday 12 jul 2018
- Thursday 9 Aug 2018
Starting from Rönäs, at the head of the Tängvattsdalen velley, the tour follows the stream which is filled with interesting geological rock features, such as kettle holes, which you will have the opportunity to explore. There will also be plenty of time enjoy your packed food while seated on the rocks along the bank, and take a refreshing dip in the clear waters.
Book your guided tour at Hemavan Fjällstation at the latest one day before. Bring good clothes and your own packed lunch.
Prices from
100 SEK
Price information
100 SEK per person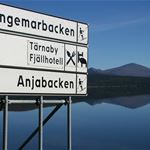 Hotel
Distance: 28.7 km
We are a small and welcoming hotel with all the activities right outside the door. We have comfortable and functional hotel rooms, a restaurant with price winning food, conference room, apartments, hostel and a sauna with panoramic view. The skilift is 50 meters away and you can ski all the way to the door. Close to hiking tracks, lake for fishing or canoing in summer and snowmobile and cross country skiing in the winter- perfect location.